Q&A with an Entrepreneur: Lily Tse of Think Dirty™
Share the post "Q&A with an Entrepreneur: Lily Tse of Think Dirty™"
A regular series at The Wang Post, where we sit down with rising Asian entrepreneurs. This week, we speak with Lily Tse, the Founder and CEO of Think Dirty™, about her entrepreneurial path and her venture to educate other women on safe cosmetics and personal care products.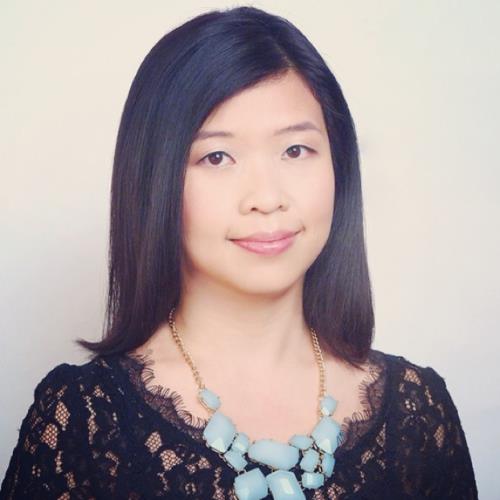 Let's start from the beginning: where were you born, and where did you grow up?

I was born in Hong Kong, and I moved to Baltimore, Maryland when I was 18 years old to attend an art college. When I was 19, my family moved from Hong Kong to Toronto, Canada; I followed them and finished my university studies there.
Baltimore wasn't the first place I went to in the U.S., though: when I was 16, I visited New York City. My impression was that everything was bigger: much of the clothes didn't fit me, the food portions were larger. People used credit cards a lot, and young people's attitudes toward sex was more open. In a class environment, students were more vocal about their opinion, and I felt energized and passionate to learn because students were encourage to be active participants in their learning destinies.
What was your FIRST job?
My sister reminded me that my very first job was selling her bookmarks I made using scrap paper at age 10. My first "real" job, I was in high school and a receptionist at a law firm in Hong Kong. It was a disaster: I always forgot to take complete messages, and I got extremely bored.
What was the inspiration behind Think Dirty? 
I was inspired by this animation by Annie Leonard called "Story of Cosmetics". It's only 8-minutes long, but it opened my eyes: I was enlightened and at the same time angry that I'd been fooled for so long by cosmetics companies. It wasn't until my mother's cancer relapse, though, that I realized I was really bothered by not doing something. By day, I worked full-time in advertising and marketing as an art director, and by night, I researched and worked on my own project of developing the app. I made some small progress and kept on entering hackathons! As times went by, my full-time work became less and less satisfying as it wasn't matching my beliefs, so when the opportunity came to work for myself and focus more on the app, I dived right in.
Now tell us about Think Dirty: what it is and how can we use it?
Think Dirty is the easiest way to learn about the potentially toxic ingredients in your cosmetics and personal care products. It's an independent source that allows you to compare products as you shop. Just scan the product barcode and Think Dirty will give you easy-to-understand information on the product, its ingredients, and cleaner options.
We're the first app on the market that "gamifies" the education of cosmetic product labeling. There's no other app out there that combines the latest credibly sourced information pertaining to toxic and harmful ingredients in personal products with challenges and rewards. We're the first mobile app that truly engages the consumer in making smarter and healthier choices when it comes to products we put on our bodies every day.
The app is live in the App Store and it's free!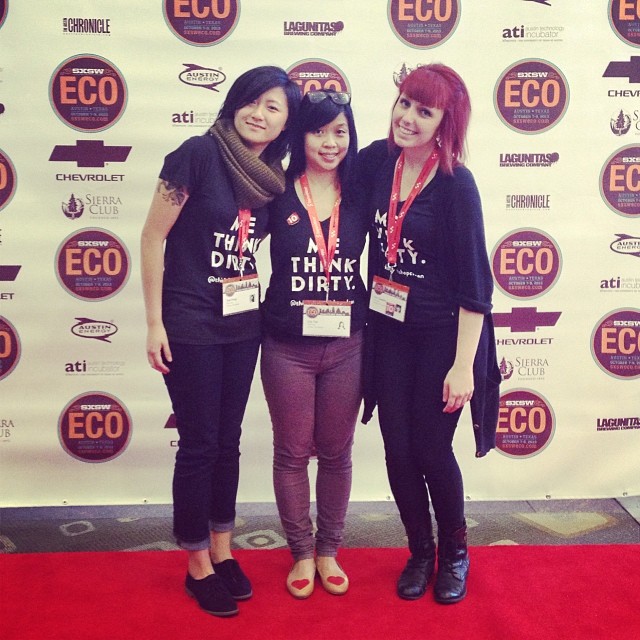 What was a challenge while developing Think Dirty, and how did you manage it?
The challenge was to multi-task on all different job functions, from managing developers to designing the interface to business development and pitching. I just asked myself what was my passion and if this really what I believed in, and the answer was an astounding "Yes!" I wasn't going to give up, and each small victory becomes a motivation to push myself and the team to go further.
What are your next goals for yourself and for your business?
I hope Think Dirty becomes a global movement with more users and companies on board with my motivations. Empowering consumers and companies that make safe cosmetics is our biggest goal.
Are there any plans to expand Think Dirty internationally or to Asia specifically, and how? 
Releasing the app in the App Store is pretty straightforward, but we need more resources to collect data in the region. We've gotten a lot of requests and positive responses, however, so as soon as we've got more resources to devote to the data collection, we're ready to go!
What advice do you have for new female entrepreneurs?
Be as confident, if not more, as your male counterparts. In general, women entrepreneurs can be too humble and not as assertive, but do not let the burden of "being nice" stop you. Most male entrepreneurs just go for the goal without worrying about hurting other people's feelings. As women entrepreneurs, you just need to worry about being fair and trustworthy. Being ambitious and negotiate for your best interest has nothing to do with being nice or not.